Experiences
Cornelius loves to sight see. He travels far and wide in his hot air balloon. You wouldn't believe some of the scenery he has seen from up here! Whenever Cornelius experiences a spectacular view, the background will become available for you to find. Once you have found it, you will be able to use this background for your character in the forums.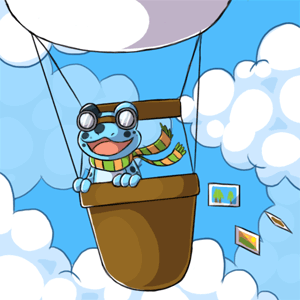 To see which Experiences you have unlocked, or to change the Experience you are using, go to Experiences in Nimbus.
Below is a list of all Experiences currently available and how to unlock them.
| | |
| --- | --- |
| | The Autumn Trees Experience was found randomly whilst completing Gurple Quests, Thanksgiving 2015. RETIRED. |
| | The Birthday Party Experience can be found when opening a Party Bag from Marapets 18th Birthday Party. |
| | The Blank default Experience is a default experience, available to everyone. |
| | The Castle Heatwave Experience can only be found during a Heatwave event when you play Windmill and then return to the Windmill. |
| | The Cherry Blossom can be found by completing all 75 levels of the Sushi slice game. |
| | The Christmas Eve Experience can be found when you open a 2015 Christmas Present from Sectret Santa. |
| | The Cursed Experience can be found when your pet gains 3 stats at once from the Cursed Clock Tower during Maraween events. |
| | The Circus Experience can be found when you open a Circus Treasure Chest. |
| | The Easter Egg Hunt Experience can be found when you collect your Easter Eggs after finishing the Easter Egg Hunt. |
| | The Evil Clowns Experience can be found when you complete all levels of Evil Clowns game. |
| | The Happy Hour Experience can be found when you have completed all 4 Episodes of Happy Hour game. |
| | The Island Pier Experience can be found when purchasing any item from the Treasure Map shop on Minipet Island. |
| | The Kamilah Desert Experience can be found when you open a Desert Treasure Chest. |
| | The Marvellous Rainbow Experience can be found when you use the Colour My World avatar. |
| | The Moonlight Experience can be found when you visit Kamilah Desert during Marapets night time. |
| | The Moonlight Graveyard Experience can be found when you find the Bolimo in the Open Graves game in Undying Woods. |
| | The Neon Lights Experience can be found by completing all 40 levels of the Blackout game. |
| | The Murder Experience can be found by putting any Character Trick or Treat Costume on your character. |
| | The North Pole Experience can be found by visiting the Advent Calendar after receiving your prize. |
| | The Northern Lights Experience can be found when opening a Winter Treasure Chest. |
| | The Palladium Jubilee Experience was found by viewing The Trickster page when you has a sequence of 3, 4 or 5 balloons during the Palladium Jubilee event in March 2020. RETIRED. |
| | The Paradise Beach Experience can be found when completing level 15 of the Minipet Island Goals. |
| | The Peaceful Reef Experience can be found randomly when purchasing any item from the Sushi shop in Jenoa. |
| | The Pool Party Experience was found in a random event during the Pool Party event in July 2015. |
| | The Potion Debacle Experience can be found when you use any Quell maker (potion or enchanted plushie) on your pet. |
| | The Prehistoric Marada Experience can be found when you use a Stone Age Costume on your pet. |
| | The Raging Storm Experience can be found when you use the Telescope during a Storm weather event. |
| | The Royal Palace Experience can be found when you open a Royal Treasure Chest. |
| | The School Experience can be found when enroling your pet in a School course, when your pet qualifies for free training. |
| | The Sleepy Blackout Experience can be found when using a Sleepy Costume on your pet. |
| | The Spooky Experience can be found randomly when clicking a Pumpkin during Halloween. |
| | The Spring Day Experience can be found when you open a Spring Treasure Chest. |
| | The Sunset Beach Experience is a default experience, available to everyone. |
| | The Tragic Tornado Experience can only be found during Lost Sock Awareness Day event, when completing a Shusan quest and winning bonus socks for yourself. |
| | The Underwater Experience can be found when using an Underwater Costume on your pet. |
| | The Valentine's Day Experience was found randomly when completing Candy Tree quests during the 2020 Valentine's Day event. RETIRED. |
| | The Welcome to Marapets Experience is a default experience, available to everyone. |
| | The Winter Wonderland Experience can be found when using a Tundra Costume on your pet. |
| | The Wonderland Experience can be found when adding the Wonderland Door to your Wardrobe. |
| | The Work from Home Experience can be found collecting Pet Wages during a Drizle weather event. |
| | The Wrong Direction Experience can be found buying or using a Compass from the Compass Shop. |
| | The Yellow Brick Road Experience can be found when you open a Wonderful Wizard Treasure Chest. |